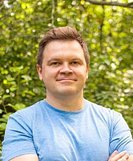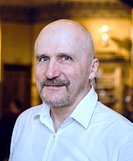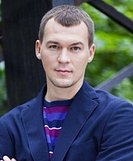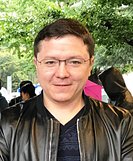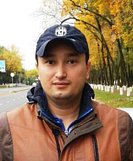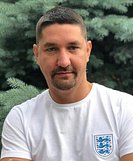 Besides our service standards, unbeatable rates and charming demeanour, we guarantee the following:
Satisfaction guaranteed – All our GE appliance repair services, no matter if it is GE refrigerator repair, GE stove repair, GE oven repair or GE dishwasher repair, they come with an unprecedented 100% Money Back Guarantee.
Quick response – Emergency response time is one hour or less guaranteed.
Experienced - We hire only seasoned, professional technicians with at least 8-10 years experience and usually many more. We provide our GE appliance repair technicians with continuing education opportunities on a regular basis to allow them to stay current with the latest technology. We won't be sending out warm bodies to train on your dime!
Customer centric – We want you to be completely satisfied with our GE repair services. We will do whatever it takes to make you happy. All our technicians genuinely care about every client. No hassles, no problems.
No geek speak – You deserve to have your questions answered in plain English. Our technicians will clearly explain what is happening so you understand.
A Proven Track Record - Unlike others in our industry, we can prove and show you how we deliver Peace of Mind, Faster Problem Resolution, Honesty, Professionalism.
Comprehensive project management – Our extensive experience managing all types of complex projects means we will handle every detail and coordinate all vendors so you can rest assured that your project will be completed on time and on budget.
Honesty and respect - Unlike other companies, we don't urge you to spend on your appliances, instead, we take all the required steps to provide you fullest information so that you can decide, explain if the repair is reasonable.
Privacy guaranteed - We keep all our customer information confindential, never share with other vendors.
No hidden fees - The quotes for GE appliance repair services, no matter if it is GE refrigerator repair, GE stove repair, GE oven repair. GE dishwasher repair, GE washer or dryer repair we provide are final and all services are clearly described.
WHY CHOOSE NY GE APPLIANCE REPAIR SERVICES
Mark Joseph (Owner) started NY Best Appliance Repair in 2004, and has proudly serviced all 16 years. In 2017 he has narrowed down the specialization to GE appliances to be able to deliver best results and timely repairs. Since then the NY GE Appliance Repair Services has turned into the biggest GE service provider in New York City.
Robert Gurevitz (General Manager) joined the company in 2017, and since then has been on top customer relationship, quality control and sales. As a general manager, Robert introduced the GE specialization and oversaw the transition. Under his leadership the company has become the biggest and the most popular GE appliace service provider in New York City.
GE APPLIANCES WE REPAIR AND SERVICE
NY GE Appliance Repair Services is an appliance repair service committed to providing courteous, prompt and professional services at the most competitive prices to since 2004. Our loyalty towards our customers has earned us referrals from them, which made our business grow day-by-day.
Our technicians and staff are friendly, competent and fully trained and up to date with all GE brand appliances. All of them are accredited in the field of kitchen and home appliance repair.
Our knowledgeable and experienced team of eleven technicians along with three apprentices, provides repair and maintenance services for all GE brand home appliances. Each of them successfully repairs an average of a thousand household appliances per year!
Serge Besanu
Service Technician
Since 2004
John Bolton
Service Technician
Since 2004
Michael Gareyev
Service Technician
Since 2007
Ronald Jefferson
Service Technician
Since 2008
Justin Polvon
Service Technician
Since 2010
Timothy Gordon
Service Technician
Since 2010
Your Satisfaction NY GE Appliance Repair Services's Top Priority
We pride ourselves on the quality of our service. We respond quickly to call outs and repair the damage quickly and efficiently. What's more is our prices are very competitive, especially for New York City area, and there are no hidden costs; what you see is what you get.
Once you've booked a service call you'll be given a two-hour time slot, which means no hanging about all day waiting for them to arrive. Furthermore, all of our services are backed up by our 90 days to a year guarantee so you're covered just in case something goes wrong in the future.
Our team stops at nothing when it comes caring for our clients. From our front offices to our technicians, the entire NY GE Appliance Repair Services team is dedicated to provided our customers with first-class service and the highest quality services and products.